Here is a different remote vnc solution to your newly installed Ubuntu 12.04
The solution is going to be with the package x11vnc. And after that we are going to write startup script to start x11vnc at startup.
Let's start ;
So we need to install that package first :
sudo apt-get install x11vnc
And then create startup file at location /etc/init/x11vnc.conf
#sudo vi /etc/init/x11vnc.conf (command to create the file with vi editor)

write the scirpt below;
start on login-session-start
script
x11vnc -xkb -noxrecord -noxfixes -noxdamage -display :0 -auth /var/run/lightdm/root/:0 -forever -bg -o /var/log/x11vnc.log
end script
To save file write down :wq and press enter.
That's all. Now restart your computer. After restart, x11vnc shoud listen on vnc startard port – 5900.
you can use vncviewer with :0 option.
Here is the example usage :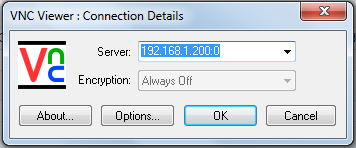 I hope this article was helpful for you and hope to see you again in another article, thank you…
Ref : http://mlepicki.com/2011/10/remote-vnc-login-to-ubuntu-11-10/